Adding Album Art
The first thing you're probably gonna want to do that isn't obvious is add album art.
Show the Album Art window by using Windows→Artwork menu. Artwork isn't shown by default, because I can't get that damn window to resize correctly. Anyway your layout should look something like this (I've loaded a folder in the mean time). Right-clicking on the artwork window will bring up options for editing album art.
There's more with regards editing album art below.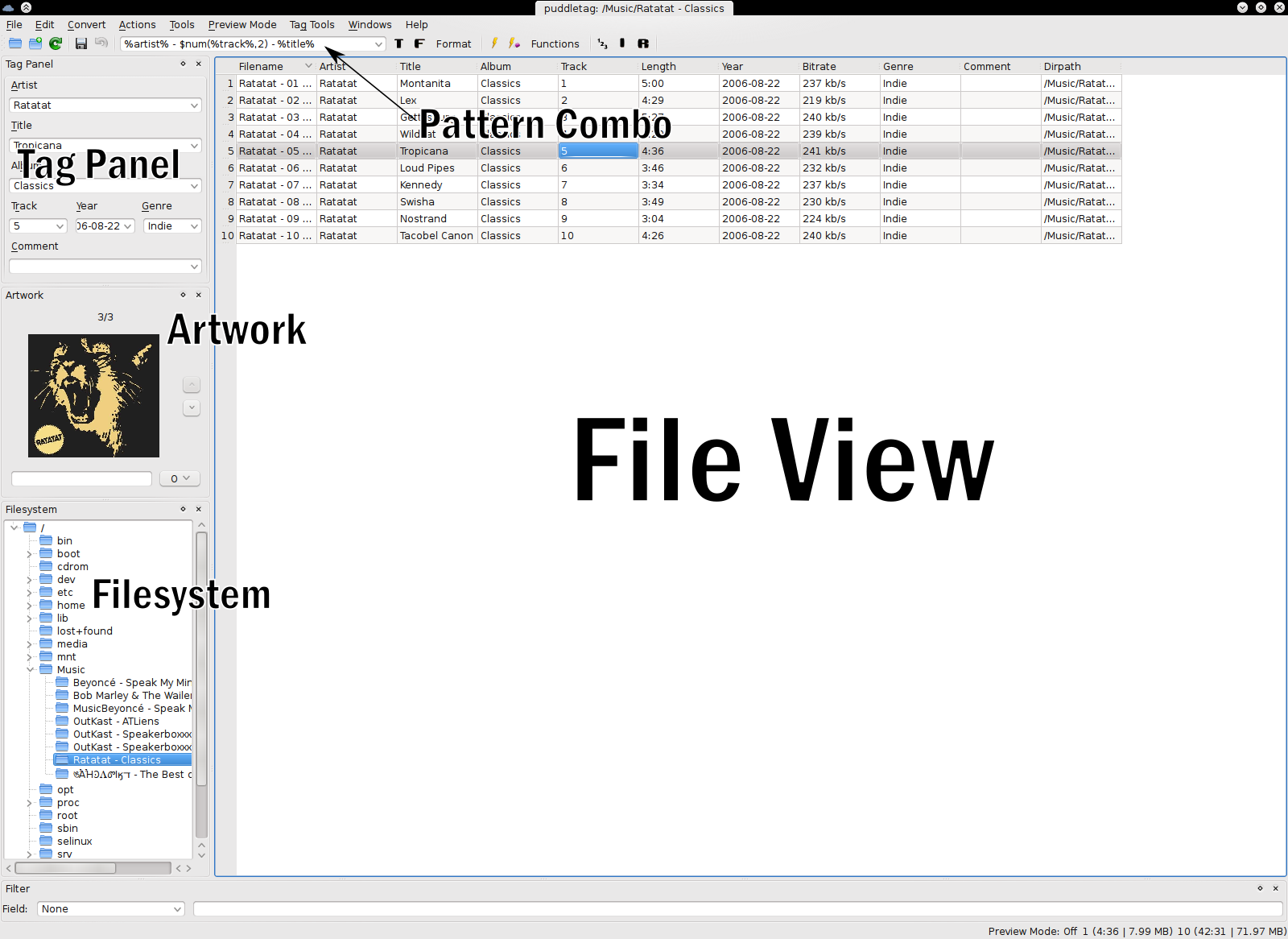 Artwork
Artwork can be modified using three approaches.
Using

Windows→Artwork

. Right click on the window to get options for adding/removing artwork.
The

Extended Tags

dialog also allows editing in the same manner.
If you're loading many covers at once, rather use the

Load artwork

Function.
Note
When using Windows→Artwork, covers you modify aren't saved automatically. You still need to use Save from the File menu.
Actions
I recommend you assign shortcuts to your favourite actions like Ctrl+1, Ctrl+2 etc. Use the Assign Shortcut button on the Actions Dialog.